Key events
Uk construction sector growth hit by rising borrowing costs
Growth at UK construction firms has hit a three-month low, as the surge in borrowing costs hit house-building.
Data firm S&P Global reports that UK construction companies experienced a renewed slowdown in business activity growth during November, due to subdued demand and reduced risk appetite among clients.
A number of survey respondents noted that higher borrowing costs and worries about the economic outlook had curtailed construction activity.
This pulled the S&P Global / CIPS UK Construction Purchasing Managers' Index down to 50.4 in November from 53.2 in October, close to the 50-point mark which shows stagnation.
That shows the weakest performance since August.
Mortgage costs surged after September's mini-budget, which scuppered some people's hopes of buying a house. The Bank of England raised interest rates to 3% at the start of November, as it tried to fight inflation.
Business optimism slumped to the lowest for two and-a-half years, as builders worried that the jump in borrowing costs would hurt the sector. Employment numbers continued to increase in November, but the rate of job creation fell to its slowest since February 2021.
Tim Moore, economics director at S&P Global Market Intelligence, says the jump in mortgage rates led to some house-building projects being 'curtailed':
"Stalling house building activity contributed to the weakest UK construction sector performance for three months in November.

Survey respondents noted that new residential building projects had been curtailed in response to rising interest rates, cancelled sales and worries about the economic outlook.

"Construction growth was largely confined to the commercial segment, but even here the speed of expansion slowed considerably since October as client confidence weakened in response to heightened business uncertainty. At the same time, a lack of new work to replace completed projects resulted in another fall in civil engineering activity.
SSP, which operates food outlets at UK railway stations and airport, has returned to profitability thanks to the pick-up in passengers this year.
The owner of the Upper Crust chain has reported a pretax profit of £25.2m in the year to 30 September, up from a loss of £411m the previous year when Covid-19 restrictions hit the travel sector.
It told shareholders that:
A rapid recovery in passenger demand through the year and disciplined cost management has resulted in SSP delivering a strong set of results.

We remain well-positioned to benefit from the continued recovery and further growth of the global travel market over the medium-term.
Revenues jumped by 162% to £2.18bn, and were 78% of 2019 levels.
SSP said the recovery in passenger numbers has been led by "strong leisure travel demand over the summer holiday season", which has continued well into the autumn.
The group also reported a particularly strong performance in North America, where business benefited from the sharp recovery in domestic air travel this year.
UK Statistics Authority looking into train cancellation loophole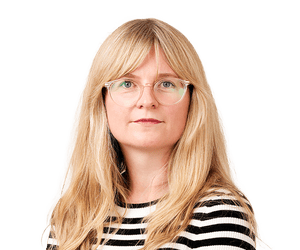 Helen Pidd
The UK Statistics Authority, which provides independent regulation of all official statistics produced in the UK, has said it is investigating how train cancellation statistics are reported, following a series of Guardian stories.
Some train companies — with Transpennine Express (TPE) the worst offender — are taking advantage of a loophole which means that cancellations don't "count" in official statistics if they are announced the night before, by 10pm.
They use something called a p-code, originally designed to allow companies to cancel trains for reasons beyond the operators' control, for example after a landslide.
But the p-code is open for operators to interpret, meaning some only use it for circumstances that are not their fault, while others, such as TPE, use it when they simply don't have enough staff. This results in misleading data which only includes on-the-day cancellations.
TPE actually cancelled around 20% of services last month but will only have to report on-the-day cancellations of around 6%.
Work is also underway with the Department for Transport and the Office for Rail and Road to "better display" pre-planned cancellation data.
German factory orders rise, lifting hopes of milder recession
Over in Germany, factories have reported a larger than expected increase in orders, which may cool recession worries.
German factory orders rose by 0.8% in October, driven by increased demand for heavy-duty machinery and equipment. These capital goods orders jumped 3.2% in October, despite the impact of higher energy costs hitting Europe's economy.
Makers of intermediate goods saw a 1.4% drop in new orders, while demand for consumer goods was down 6.3%.
Economists had forecast a smaller rise in factory orders of just 0.1%, so this indicates the downturn in Europe's largst economy could be milder than feared.
Germany's economy ministry says:
"In addition to the slightly improved sentiment indicators, this is a further indication that the recession could be weaker than feared, even if the outlook for the industrial economy remains subdued,"
UK risks sleepwalking into food supply crisis, says farmers' union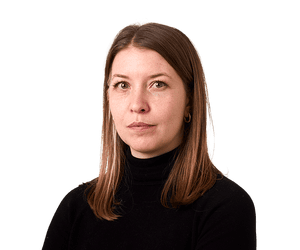 Kalyeena Makortoff
The government risks "sleepwalking" into a food supply crisis unless it provides crucial support for British farmers struggling with the soaring cost of fuel, fertiliser and feed, the National Farmers' Union has warned.
Rising costs could result in supply problems for energy-intensive crops including tomatoes, cucumbers and pears – which are on track for their lowest yields since records began in 1985 – and rationing at supermarkets as recently experienced with eggs, the union said.
The union said milk prices were also likely fall below the cost of production and that beef farmers were weighing whether to cut down on the number of cows being bred for slaughter in light of surging costs.
Surging input costs linked to the war in Ukraine as well as the pandemic were to blame, the NFU said, having more than tripled the price of fertiliser since 2019, and pushed the cost of fuel and feed up by about 75%. That is on top of a six-fold increase in wholesale gas rices, and increased checks and red tape for importers linked to Brexit.
The union is calling for state support for farmers, who it said had been forced out of business since the Covid outbreak, noting that the UK had lost about 7,000 agricultural businesses since 2019.
Kantar: no big World Cup effect at the supermarkets yet….
The excitement around England's performance and Wales' first World Cup showing in 64 years hasn't translated into rapid sales rises at the supermarkets, Kantar reports.
Beer sales were up in November, but that's mainly due to higher prices, but sales of snacks have jumped:
Kantar says:
We haven't seen a big World Cup effect – at least not yet. Take-home beer sales nudged up slightly in the last four weeks, covering the first week of the tournament, by 5% to £230 million, but mostly due to increased prices.

Many people are taking the chance to enjoy a social pint while watching the games in bars and pubs, whereas last year we were in the middle of a COVID resurgence so consumers were limiting their movements and going out less.

We're likely to be marking the impact of that comparison with higher at-home volumes one year ago. Crisp and snacks have fared better this winter, however, with sales up by 18%.
The cost of a traditional Christmas dinner up 9.3%
The cost of a traditional Christmas dinner has jumped due to soaring food inflation, market research group Kantar reports.
Grocery price inflation in November has dipped by 0.1 percentage points to 14.6% which is the first decline in 21 months, Kantar's latest grocery report shows.
However, food inflation still remains near record highs and the cost of a traditional Christmas dinner for four has hit £31 this year, with the cost of turkey and vegetables having climbed.
Sales of mince pies and Christmas puddings are down year on year based on the number of people buying them and the overall number of purchases made, Kantar reports, suggesting the cost of living squeeze is hitting festive spending.
The surge in food inflation means shoppers will have to spend an extra £60 in December to buy the same items as last year.
December is set to be a record-breaking month for supermarkets, with sales expected to exceed £12bn mark for the first time.
Discount supermarkets have seen another jump in sales over the last month, Kantar reports:
Lidl has achieved a new record market share of 7.4% while Aldi remains the fastest growing retailer with sales up 24.4%.
Fraser McKevitt, head of retail and consumer insight at Kantar, says Friday 23 December is likely to be the busiest day for pre-Christmas shopping.
McKevitt adds:
Sales of mince pies, Christmas puddings and Christmas confectionery are worth 2% more than last year, but this rise can largely be put down to higher prices.

If we look at the amount of people buying these items and the overall number of purchases made, then sales are actually down on 2021.
Introduction: World Cup boost for Marston's
Good morning, and welcome to our rolling coverage of business, the financial markets and the world economy.
The World Cup has lifted beer sales at pub chain Marston's, as England and Wales fans flocked to the bar to drink in the action from Qatar.
Marston's has told shareholders that the World Cup has benefited trading, with like-for-like drink sales up around 50% for England's first two World Cup games (against Iran and the US).
Marston's also reports that current trading to the end of November has been "positive with encouraging levels of Christmas bookings", in the first festive season without Covid restrictions since 2019.
In its latest full-year financial results, Marston's reports that like-for-like sales were 99% of its 2019 levels despite disrupted trading last Christmas due to the Omicron variant. Revenues rose to almost £800m in the year to 1 October, up from £401.7m the previous year, towards its target of a billion pounds.
Pretax profits rose to £163.4m, up from a loss of £171.1m a year earlier.
Andrew Andrea, Marston's CEO says the company had a a strong performance over the last 12 months.
Demand for our predominantly community-based pubs continues to be encouraging despite ongoing macro uncertainty and our estate is well-placed to benefit from changing patterns in consumer behaviour.

We are managing cost inflation well and remain confident that our commitment to continue to reduce the Group's debt and return sales to back to £1 billion will drive NAV [net asset value]and shareholder value.
While pub chains are getting a boost from the football, UK retailers have seen a surge in sales of 'winter warmers', such as coats, hot water bottles, and hooded blankets to help them through the cold weather.
In its latest snapshot of high street and online spending, the British Retail Consortium (BRC) said sales growth picked up last month compared with October, lifted by higher prices due to inflation.
Retail sales were 4.1% higher in November than a year ago, up from 1.2% in October, although that masks a much larger drop in volumes once inflation is accounted for.
Victoria Scholar, head of investment at interactive investor, tells us:
Discounts around Black Friday encouraged shoppers to do their Christmas shopping early in November to make the most of the sales.

With the cost-of-living crisis and squeezed household budgets, customers are arguably hungrier than ever for a bargain while retailers have been aggressively discounting in an attempt to attract a slice of the slimmed down pot of overall consumer spending.

Despite November's jump, sales are still falling short of inflation with volumes lower versus last year as the macroeconomic pressures from a looming recession and rising prices continue to weigh on demand. As we approach the most important few weeks of the calendar for retail, it looks like it could be a slimmed down festive season this year for many."
The agenda
7am GMT: German factory orders for October

8am GMT: UK grocery inflation report from Kantar

8.30am GMT: Eurozone construction sector PMI report for November

9.30am GMT: UK construction sector PMI for November

1.30pm GMT: US trade report for October