Key events
If you want to really enjoy tonight, live vicariously through Elis James' Twitter feed. It'll be emotional.
"Hello from California," writes Ryan Casey. "I have to say anecdotally that this is the most buzz I've heard around a USA opening game in my lifetimes. I've been pleasantly surprised as to how non-footy/soccer/let's not go there following fans actually know that our opponent is in fact Wales, and many are even familiar with Gareth Bale. Also your cheeky omission of Qatar as a possible last 16 opponent in the preamble is appreciated."
You say 'cheeky', I say 'did you watch the game yesterday?'
The Football Association of Wales is investigating the circumstances around female supporters having rainbow-coloured bucket hats confiscated upon entry to their Group B opener against the USA. Some Wales fans reported being confronted by security for bringing the hats into the Ahmad bin Ali stadium and others have had them confiscated. The Rainbow Wall, a Welsh LGBTQ+ fans' group, said on Twitter: "Not the men, just women. @FIFAcom ARE YOU SERIOUS!!"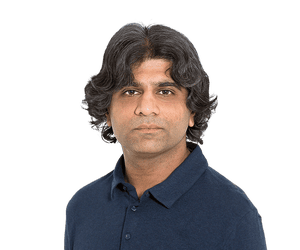 Jason Rodrigues
1958 and all that
Wales have qualified for the World Cup for the first time since 1958, when the tournament was held in Sweden.
Back then, they surprised a few people by reaching the quarter-finals. But their opponents in the last eight were Brazil, eventual winners of the trophy, who beat them 1-0, thanks to a goal by a 17-year-old called Pelé.
The Guardian match report from Gothenburg noted that Wales began by playing "fine football" and that they "swung the ball about" and caused the Brazil defence some "anxious moments".
In the second half, Brazil asserted themselves and with the Wales goal under threat, Pelé scored late on to win the game.
Things may have turned out differently for Wales had their free-scoring centre-forward John Charles, known as the "Gentle Giant," not been injured in their previous match.

Report: female Wales supporters having rainbow hats confiscated
It would be quite the understatement to say that this is not good. What the actual eff is happening here?
A bit more pre-match reading
"Why this World Cup, rob?" writes Matt Dony. "This should be an absolute lifetime sporting highlight. Don't get me wrong, I'm excited. But it's muted. It's not just 'Qatar', it's not just the wintery weather outside, it's not just the interminable (but necessary and important) discussions around oppression and rights, it's not just the working conditions (David Squires' magnificent cartoons over the last few weeks have been so moving). It's a combination of everything.
"And yet, it's Wales. In a World Chuffing Cup. With winnable games. I don't want to bring negative energy, because now this is about the football. There is space for coverage of the important stuff, and there is space for coverage of the football, and they don't have to cancel each other out or indicate support for anything in particular. But separating them completely in the mind is taking a fair bit of mental origami. Am I a hypocrite if I enjoy watching Wales? I don't honestly know. And believe me, I've been giving it some thought recently. Anyway. Here we are. I've got that out my system. Any further emails I send you tonight will be as facile, silly and 90's-music-referencing as ever. (Sigh)"
Fair to say you're not the only one who feels this way. To be honest, I've thought myself out of contention on this one and I don't even have an attachment to any of the teams in the tournament.
Meet Gareth, a 33-year-old veteran who loves his country and golf
The thoughts of Wales manager Rob Page
It was a really, really hard decision [to pick Wayne Hennessey ahead of Danny Ward] – it gave me a few sleepless nights. Wayne's got the shirt at the moment and his performance against Ukraine to get us here was probably the best I've seen from a goalkeeper in a Welsh jersey. Wardy understands; the keepers are a tight group.

[On leaving out Kieffer Moore] I want pace up front, and DJ [Dan James] certainly falls into that category.

We're not happy [about the armband issue] – it was made so late that it's out of our control. I'm not gonna risk Gareth Bale going onto the pitch on a booking, it's crazy. He's waited so long to play at a World Cup, and if he did that he'd be suspended for the third game.
The boy of 58
"Prynawn da, Rob bach!" writes Adam Hirst. "Well if nothing else, Wales are guaranteed to win the Community Singing Golden Microphone. They were anyway, but with Yma o Hyd married with your average Welsh choir, nobody else can get close. Has there ever been a song sang in a football stadium… or any sport… that can stir the blood as much as that?
"It's basically cheating, they already had Land of My Fathers, Cwm Rhondda and others, and now they've upgraded them all to add this. It's like City buying Haaland, but worse. Do you know the Cymraeg for tearjerker?"
Kick back, put on a bucket hat and read this, now
Meet Christian, a 24-year-old veteran who lives a life less ordinary
As we mentioned earlier, DeAndre Yedlin is the only survivor from Brazil 2014. Is he better? More importantly, are the US better?
The 19-year-old Yunus Musah becomes the USMNT's youngest player at a World Cup, while Borussia Dortmund's Gio Reyna is only on the bench.
No big surprises in the Wales team. There are four Fulham players in the starting XIs: Tim Ream, Antonee Robinson, Dan James and Harry Wilson.
USA (possible 4-3-3) Turner; Dest, Zimmerman, Ream, Robinson; Musah, Adams, McKenzie; Weah, Sargent, Pulisic.
Substitutes: Horvath, Johnson, Reyna, Ferreira, Aaronson, de la Torre, Long, Morris, Roldan, Moore, Wright, Carter-Vickers, Yedlin, Acosta, Scally.
Wales (possible 3-5-2) Hennessey; Mepham, Rodon, B Davies; Roberts, Wilson, Ampadu, Ramsey, N Williams; Bale, James.
Substitutes: Ward, A Davies, Gunter, Allen, Johnson, Moore, Morrell, Lockyer, J Williams, Harris, Thomas, Levitt, Cabango, Colwill, Smith.
Referee Abdulrahman Al-Jassim (Qatar)
Gareth Bale won't be wearing a OneLove armband tonight. I'm sure you're familiar with a story that has been simmering for the last couple of days. But if not, this is what happened.
I think I'll leave this one to Michael Sheen.
Yep, it's time for Wales' first World Cup game since 19 June 1958, when a future Viagra salesman named Edson scored the only goal in their quarter-final against Brazil. Wales have had a number of near misses since, none more painful or poignant than 17 November 1993, but it feels almost cheesily appropriate that this golden age of Welsh football should end with them finally reaching a World Cup. As someone who is neither Welsh nor patriotic, I won't pretend to understand how this feels, or what it says about national identity. But I'd have to be the king of all dullards not to appreciate just how important tonight is to approximately 3.19 million people.
If Qatar 2022 feels like a last hurrah for Wales, certainly Gareth Bale and Aaron Ramsey, then it's the beginning of something for the USA. They are the second youngest squad at the tournament behind Ghana, with an average age of 25. And at 23, Leeds midfielder Tyler Adams is their youngest captain at a World Cup since Walter Bahr in 1950.
All connected with the USMNT already have half an eye on 2026, when they will co-host the tournament and can dream about going beyond the quarter-finals for the first time. The World Cup is also a new experience for their squad. It's only eight years since the last appearance, but after qualifying for seven tournaments in a row, missing out in 2018 was an unwelcome shock. DeAndre Yedlin is the only player who was in Brazil in 2014.
Both teams had to work pretty hard to qualify. Wales beat Austria and then Ukraine in the play-offs; the US finished third in the Concacaf standings, behind Canada and Mexico, thanks almost entirely to their excellent home form. They've won none of their last eight games outside America, but they are traditionally awkward opponents for anyone at a World Cup. It feels close to a 50/50 game.
If you're into the whole rankings thing, this game is 16th v 19th. (Surprisingly, given events earlier today, this is the only group in the tournament with all four teams in the top 20.) If the other results go as expected – which they won't, they never do, so I'm not sure what my point is – this will be the most important game in Group B, the one that decides who plays the Netherlands, Senegal or Ecuador in the last 16.
As such this feels like a classic musn't-lose game, although for some it's a who-gives-a-flying-one-about-the-result game: Wales are playing at a World Cup for the first time in 64 years, and the rest is just detail.
Kick off 7pm GMT, 2pm in New York, 10pm in Al Rayyan.