Key events
Gary Lineker has clearly enjoyed this potted history of West Germany and Germany stomping through World Cup history and breaking hearts, and I suspect you will too. It has subtitles so you don't even have to put the sound up, although it is funnier if you do.
Youssouf Fofana came across as very funny in France's media round yesterday, not least when he was asked about Kyle Walker's prospects of stopping Kylian Mbappé on Saturday evening.
Walker had said "we respect that he is a good player in good form at the minute, but I am not going to roll out a red carpet for him and tell him to go and score."
Reuters quotes Fofana responding "Hats off to him. If he can stop Kylian, good for him. But there's 19 other teams in the French league that are waiting for the answer of how to stop Kylian, and the truth is on the pitch."
Fofana was also asked about the atmosphere in the French camp – not always traditionally the most happy of dressing rooms. "The atmosphere is tense, tense, tense," he joked.
"No, I'm joking," he went on. "We can wear headphones, so if we don't like the chosen music for the group, then we can listen to our own music."
Here are some very impressive behind-the-scenes drone shots of the Education City stadium where Brazil and Croatia will face each other later today.
Not included in the tour, a chief executive of the Qatar World Cup saying "death is a natural part of life – whether it's at work, whether it's in your sleep."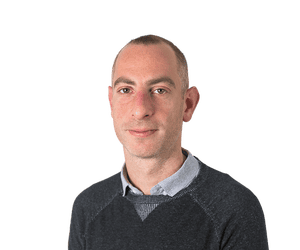 Ed Aarons
Let us start with a look ahead to Morocco's historic meeting with portugal tomorrow. Ed Aarons writes for us on how they aim to break new ground after previous African heartbreaks at this stage of the tournament:
It is fitting the Atlas Lions will be the next to try their luck in reaching the semi-finals given Morocco became the first African side to pick up a point, at the 1970 World Cup. While Zaire – sub-Saharan Africa's first representatives – were humbled 9-0 by Yugoslavia at the next World Cup, it looked as if Pelé might have been on to something when Tunisia became the first African side to record a victory at the tournament in 1978 with a 3-1 win over Mexico. Four years later, Algeria shocked the world by defeating West Germany.
But after Gary Lineker broke Cameroon's hearts at Italia 90 and despite Nigeria claiming Africa's first gold medal in men's football at the 1996 Olympics, it would be another 12 years until an African side cracked the last eight again.
Senegal's triumph thanks to Henri Camara's golden goal in extra time in the second round against Sweden – having already seen off the reigning champions, France – meant most people expected them to defeat Turkey in the quarter-finals. But substitute Ilhan Mansiz scored another golden goal in the fourth minute of extra time – the last before the rule was scrapped by Fifa – after a drab 90 minutes to deny them a place in the last four.
It was Ghana's turn eight years later at the first World Cup on African soil. Had it not been for Luis Suárez's infamous handball to deny Dominic Adiyiah's goal-bound header and Asamoah Gyan's subsequent penalty miss at Soccer City in Johannesburg then the Black Stars would have played the Netherlands in the semi-finals. And so to Qatar. Morocco's players will carry not only the hopes and dreams of Africa when they face Portugal but of the Arab world as well.
Read more here: Ed Aarons – Morocco aim to break new ground for Africa after World Cup heartbreaks
It does seem slightly mad that we are nine days away from a World Cup final and also about twelve days away from the resumption of the top European club football season, but here we are. Paris St Germain president Nasser Al-Khelaifi has said Lionel Messi is happy at the Ligue 1 champions and they will open discussions about a possible contract extension after the World Cup, Reuters reports.
Messi, who has 12 goals and 14 assists for PSG in all competitions this season, moved to PSG from Barcelona in 2021 on a two-year contract, which expires in the summer.
When asked if the 35-year-old is interested in extending his stay in Paris, Al-Khelaifi told Sky Sports, "definitely".
"He performed fantastic this season for us, he's scored a lot of goals and assists for the national team and for the club," he added.
"So what we agreed together – that after the World Cup, sit down together. But both sides – our side of the club and him – are very happy, so we will talk after the World Cup."
World Cup football is back, back, back. Yes, after two whole days without a game, we have got two cracking quarter-finals in store.
At 3pm GMT, Brazil will surely go into their match with Croatia thinking they've got more than enough of a dancing front line to progress. But the Croats are nothing if not stubborn, they've never lost a quarter-final, and they've taken four of their last World Cup knockout matches beyond 90 minutes and prevailed every time. Can they keep the seleção at bay?
Then at 7pm GMT, evoking memories of the 1978 final and 2014 semi-final, it is one of the all-time great World Cup match ups: Netherlands v Argentina. Can Messi get closer to that elusive winner's medal, or will Louis van Gaal's wily tactics give the Dutch the upper hand?
By the end of the day we could be facing the mouth-watering prospect of a Brazil v Argentina semi-final. Or Croatia and the Netherlands, two teams who have reached the World Cup final before but never lifted the trophy could be marching on. I cannot wait.
Before then we'll have all the build up to those games, news from the Morocco, England, France and Cristiano Ronaldo camps ahead of their turn tomorrow, and time for plenty of chit-chat and idle speculation. Do feel free to drop me a line at [email protected]