Key events
It was a job so comprehensive, so thoroughly performed to the letter, that France's players converted it to song. "N'Golo Kanté, he's short, he's nice, he shut down Leo Messi but we all know he's a cheater," went the lyrics after their midfielder, detailed to smother Argentina's No 10 in Kazan four years ago, barely allowed him a sniff. Messi was given little more than an assist for Sergio Agüero's late consolation; he would finish the afternoon gazing at his feet and suspecting a dream had gone up in smoke, while France sailed through to the quarter-finals and far beyond.
The reference to deception? Kanté's teammates had a running gag, not entirely based on fiction as he later admitted, that he cheated at cards. But they will need a joker of their own at the World Cup final, because their tried and tested recipe for success is unavailable.
Alleged corruption news. MEPs vote to make Qatari officials personae non gratae in Brussels.
Here are some factoids from Reuters about the third-place playoff.
When: Saturday, December 17, 6pm local (3pm GMT)
Where: Khalifa International Stadium, Al Rayyan
Odds (after 90 minutes)
Croatia win: 11/8
Morocco win: 2/1
Draw: 5/2
Key stats:
Morocco became the first Arab and African country to reach the World Cup semi-finals before losing 2-0 to France. Coach Walid Regragui also became the first Arab manager to lead a team to the knockout rounds.

The two sides had met in their opening Group F match and played out a goalless draw.

Croatia, runners-up in 2018, have played a third-place playoff once before. In 1998 they beat Netherlands 2-1 to finish third in that World Cup.

Morocco had not conceded a goal from an opposition player at the tournament before their semi-final defeat to defending world champions France.

The 'Atlas Lions' are short on defenders after losing Romain Saiss, Nayef Aguerd and Noussair Mazraoui to injury in their semi-final defeat.

Previous meetings: Croatia and Morocco have met twice before, including in this tournament's group stage. Their only previous meeting prior to the World Cup was in 1996 in the semi-final of the King Hassan II International Cup. The match ended in a 2-2 draw before Croatia won 7-6 on penalties.
Darryl has emailed, drawing attention to Lionel Messi's Saudi Arabia deal. Here's a piece on that from a few months back:
Speaking of podcasts, I remember listening to a (non-Guardian) podcast after France won the Cup in 2018, when someone (can't remember who) described Deschamps as 'an analog coach in a digital world'. It seemed like a ludicrous claim at the time. It sounds even more ludicrous now.
If you're out there and reading this, mystery podcaster, please do email me to explain yourself.
If you missed it – the post-France v Morocco Football Daily podcast is right here. Listen!
"A bizarre question," emails someone called et k. "Can you rank these World Cup performances, from the best to the … less best. Messi 2022, Mbappe 2018, Forlan 2010, Zidane 2006, Ronaldo fenomeno 2002, Baggio 94, Maradona 1986."
No I can't. Comparison is the thief of joy, and all that.
Actually I can't resist one. Maradona 86 is obviously the best.
France did indeed endure a sticky spell in that first half against Poland. Piotr Zielinksi blasted that shot straight at Hugo Lloris instead of picking his spot and going for one of the corners. It might have been different …
Courtesy of Reuters, here is a look at France's progress through the knockout rounds:
LAST 16: FRANCE 3-1 POLAND
After France went through a brief rough patch, Giroud opened the scoring to become France's all-time top scorer on 52 goals – moving one ahead of Thierry Henry. Les Bleus sealed it when Mbappé netted a couple of screamers – thumping the first shot under the bar before firing the second into the far top corner for his fourth and fifth goal of the tournament. Poland reduced the arrears with a stoppage-time Robert Lewandowski penalty.
QUARTER-FINAL: ENGLAND 1-2 FRANCE
France prevailed after a nerve-racking encounter. They went ahead thanks to a 25-metre Aurélien Tchouaméni strike, but cracked early in the second half with Harry Kane converting a penalty after a Tchouaméni foul. Les Bleus appeared to be on the ropes at times, but they soaked up the pressure and made their experience count when Giroud's header from Griezmann's pin-point cross restored the advantage.
Kane had a golden chance to cancel it out with a late penalty, only for the striker's effort to fly over the bar. "We got a bit lucky although we gave away two penalties. We kept our lead with our hearts and our guts," said Deschamps.
SEMI-FINAL: FRANCE 2-0 MOROCCO
France abandoned possession early on, knowing too well that Morocco revelled in defending deep and looking to hurt their opponents on the break. They went ahead on five minutes thanks to Theo Hernández's high-hooked volley, forcing their opponents to take the initiative. Morocco played boldly and would have deserved to level before the break.
But France defended with cool heads as Ubrahima Konaté proved unbeatable at centre-back despite being named in the starting XI at the last minute following Dayot Upamecano's illness. Giroud could also have scored before the break but he hit the post in the 17th minute. It was all over in the 79th minute, however, when Randal Kolo Muani beat Yassine Bounou from close range after some great Mbappé work in the box, only 44 seconds after coming on as a substitute. France will play Argentina, who are also looking to win the World Cup for the third time, in Sunday's final at the Lusail Stadium.
Kylian Mbappé's tweet from last night is rocketing towards one million likes.
Impressive social media reach.
Thanks Tom and hello everyone.
My opening gambit with regards to last night's game, and to France's progress to the final, is as follows: The thing that really impresses me about the team under Deschamps is their discipline in keeping a rigid shape when out of possession. You can see how much work they put into this, and the result is that even when they are under pressure, they very rarely if ever get completely pulled out of position.
As a result, there is arguably nothing 'lucky' about the fact a defender always seems to be on hand to block a shot or make a clearance. It all stems from the defensive shape. Yes, they've done a fair bit of 'last-ditch' defending, but their attack is obviously so potent they are usually capable of soaking up plenty of pressure and then causing damage on the counter.
Right, I'm off for a break, and will leave you in the capable hands of Luke McLaughlin for a while. Catch you'se later.
I'm minded to declare all GOAT correspondence closed, but You Lot Out There have made a couple of decent points. First up, Kari Tulinius on the bias towards attacking players in all such discussions:
"The debate about who's the greatest footballer of all time is dominated by the same kind of player, creative attackers who score and create goals. Pelé, Maradona, Cruyff, Ronaldo, Zidane, Messi, Mbappé and the others who feature in these discussions are all, indeed, great, but theirs is the same sort of greatness. Defenders, non-attacking midfielders or indeed goalkeepers rarely enter the conversation. N'Golo Kanté and Fabio Cannavaro, to name just two, frequently did things that I had as hard a time explaining to myself as when I first saw a roulette. Football is a team game, and attacking is only a part of the sport. There can't be a GOAT because no one can excel at everything. Though the way Griezmann's been playing, I would only be mildly surprised if he scored a hat-trick in the final and then saved three penalties as a goalkeeper in the shootout."
And here's Yash Gupta on how the game done changed:
"When there is a comparison for the greatest of all time, I'd like to point out the often ignored – All the magical moments Messi has produced, if there was a player that I would bet my imaginary farm on, it would be Maradona. Take Messi vs Gvardiol for example. Gvardiol simply wipes out Messi if that match was played in 80s. And for as great Messi is, tackling was just a tiny bit different when Maradona played. Another point for Maradona would be he had his human moments and still feels much closer to heart even though I never watched him live. I was born long after he hung up his boots. There will never be another Diego Maradona in football."
One of the slightly tedious, even dispiriting, aspects of World Cups is how talk surrounding its breakout stars so quickly gets subsumed into chatter about which mega-rich clubs will pick them off, and the rumour mill never sleeps. So we've got Manchester United being linked with Portugal's wonder kid Gonçalo Ramos, Leicester being linked with Azzedine Ounahi of Morocco and Angiers, and Real Madrid sniffing around PSV Eindhoven's Cody Gakpo.
"For all the talk of France's 'clinical finishing' being the difference last night," writes Christopher Gibney, "it's worth reflecting that both of their goals came from blocked shots turning into lucky assists, whereas for Morocco's numerous forays into the box the ball tended to break for defenders to clear. We rationalise these results in hindsight – talking about experience, and 'killer instinct' being the difference in tight games – but personally I think blind luck played a much bigger role last night. Given how they've played, in Deschamps France seem to be demonstrating the wisdom of that famous Napoleonic preference for having lucky generals rather than a good ones."
And yet they keep getting lucky. Morocco had plenty of forays, England had plenty of forays, so for that matter did Denmark and Poland against France. And yet France beat them all. There's a psychological aspect to all this too. France haven't played spectacularly in this tournament, have often been under pressure, but have never really looked rattled.
A spot of English domestic news now, and Erik ten Hag has said he'd be perfectly happy for Manchester United owners the Glazers to do one from Old Trafford. "My information is that it will only be good things because there will be more investment possible, which is good," said the United manager.
Car hits and kills boy as fans celebrate France win
Some horrible news from France, via AP:
A car in the southern French city of Montpellier "violently hit" and killed a boy as crowds celebrated France's victory in the World Cup semi-final, according to local regional authorities.

The driver fled the scene, but the vehicle was found nearby and police were investigating what might have caused the vehicle to strike the child, Herault authorities said.

Video emerged on Twitter showing a car being driven dangerously near crowds in the street following the French national team's Wednesday night win over Morocco.

The boy, whose name was not made public, was rushed to a hospital and died of his injuries. French media said he was 14 years old.
French lawmaker Nathalie Oziol expressed her "immense sadness (that a) sporting event ends in absolute tragedy."

Elsewhere in France, crowds in Paris and other cities erupted in shouts of joy as France advanced to the World Cup final. The displays were relatively restrained. Disappointed Morocco fans mingled with the exuberant supporters of the winning team, paying tribute to the African country's unprecedented achievement.

In the capital of Belgium. about 100 people were detained late Wednesday after soccer fans shot fireworks at police and damaged cars in the center of Brussels, police spokesperson Ilse Van de Keere said.
Some more correspondence: "If ever there was a scoreline 2-0 that did not reflect how close the game was, it was yesterday," writes V Krishnamoorthy. "What Morocco lacked was big-game temperament and/or experience. France was clinical in the two chances they had. leaving aside the romanticism attached to the underdogs, Morocco was clearly the winner yesterday."
Yeah there were just a couple of occasions when their decision-making let them down when they got into France's penalty area but other than that their performance was crisp and fluent and very easy on the eye, giving the lie to nonsense comparisons in some quarters with the likes of Greece 2004. It's a bit of a bugbear of mine that "underdog" teams are assumed to base their success on defensive anti-football, even though their styles vary as much as the "elite" teams do. Morocco did need a bit more cutting edge but other than that they were one of the savviest tournament-football teams I've seen for many a year.
On to France's opponents and Kurt Perleberg writes: "I live in the US & I want to see Argentina win the World Cup Final on Sunday so that Lionel Messi. who is on the Mount Rushmore of Soccer legends (along with Cristiano Ronaldo Diego Maradona & Pele) can go riding off into the sunset of international soccer & begin his last few years in this beautiful game at David Beckham's Inter Miami CF in Major League Soccer (MLS)."
Fun with facts: Randal Kolo Muani's goal against Morocco last night means every number on the World Cup squad lists, from one to 26, has now featured on the scoresheet, PA Media tells us.
Even more fascinatingly, Saturday's third-place play-off will be the second in a row contested by teams who'd already met in the group stage – Belgium v England last time, Morocco v Croatia this.
It was lively in Paris last night, among fans of both teams, as Angelique Chrisafis reports: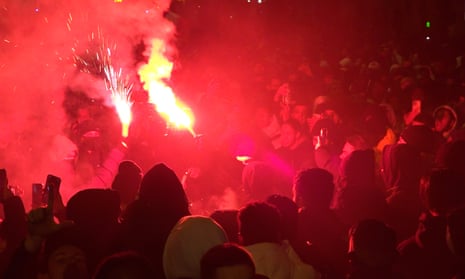 Blocking of ESL supported by legal opinion:
Huzzah! (For now). Back to that legal wrangle, here's the verdict:
Uefa and Fifa's right to block new competitions like the European Super League is compatible with EU law, according to a key legal opinion published on Thursday.

The opinion of the Advocate General in the case, Athanasios Rantos, was read out on Thursday morning at the European Court of Justice in Luxembourg.
Richard Hirst gets in touch: "In the Daily Briefing Daniel Harris discusses whether Maradona or Messi is the GOAT, but comparing across eras is surely impossible, particularly because it is subject to the bias towards the recent, towards what we have seen for ourselves and can clearly remember.
I didn't see Pele's first two World Cups, but I did see 1970, and to my mind, having said comparison is impossible, he is without doubt the greatest. That is subjective, but winning three World Cups isn't."
Indeed, though what it takes to win three World Cups has also changed. But these debates don't throw up anything that can be clinically proven, so let's just enjoy Messi as we enjoyed Maradona and, for those who saw him, Pelé. Brilliant players are brilliant in different ways, just as eras vary. There's no need to rank them, fun though it may be.
Away from the World Cup, one thing to look out for today is the legal opinion on the €uropean $uoer £eague, as PA Media reports:
A legal opinion due to be given today could shape the future direction of European football.

The European Court of Justice's Advocate General in the Super League court case is set to give his non-binding view on whether Uefa and Fifa abused a dominant position under EU competition law when they blocked the formation of the Super League in April last year, and in attempting to sanction those involved.

If Athanasios Rantos' opinion is that Uefa did abuse its position, and the final ruling of the court next year agrees with him, it opens the door for rival competition organisers to set up events outside Uefa's jurisdiction in the future.

However, a ruling that backs Uefa's right to act as it did could kill off the threat of breakaway competitions for generations to come.

The opinion is initially set to be read out in court alongside other judgements and opinions from 8.30am this morning UK time, before a written version is published in full later in the day. In many previous cases the court judges' final ruling has closely mirrored the Advocate General's opinion, so it could provide a strong indication of the final outcome.
Whatever the outcome, one fears the self-entitled ESL plotters won't take no for an answer.
For all the Messi v Mbappé talk, PSG aren't the best-represented club among the finalists' squads – that honour goes to Atlético Madrid, with Real Betis, Villarreal, Barcelona and Real Madrid also prominent. A wee pick-me-up for La Liga after a chastening tournament for Spain.
Some Moroccan reaction, from their impressive coach, Walid Regragui, who understandably mixed pride and disappointment:
"We knew we had achieved something great already and that everyone was proud of us. We are pleased with what we have done but felt we could have gone even further," he said. "Those small details are what help real champions win and we saw that tonight. I told the players I was proud of them, his majesty is proud, the Moroccan people are proud, the whole world is proud. We worked hard, we were honest, and we showed the values we wanted to show."
And as we're getting to the stage where people start composing their tournament XIs, I'd have two, maybe three, Moroccans in contention – Ounahi, Hakimi and particularly the tireless Amrabat – you'd love a player like that at your club wouldn't you. Boufal and Ziyech might also be in the reckoning.
Some migrant worker news from Reuters, who report that more than three dozen Nepali civil society groups have called on the Fifa president, Gianni Infantino, to "stop looking the other way" while migrant workers are denied compensation after having "suffered abuses in Qatar", Amnesty International said.
And a reminder of yesterday's grim news: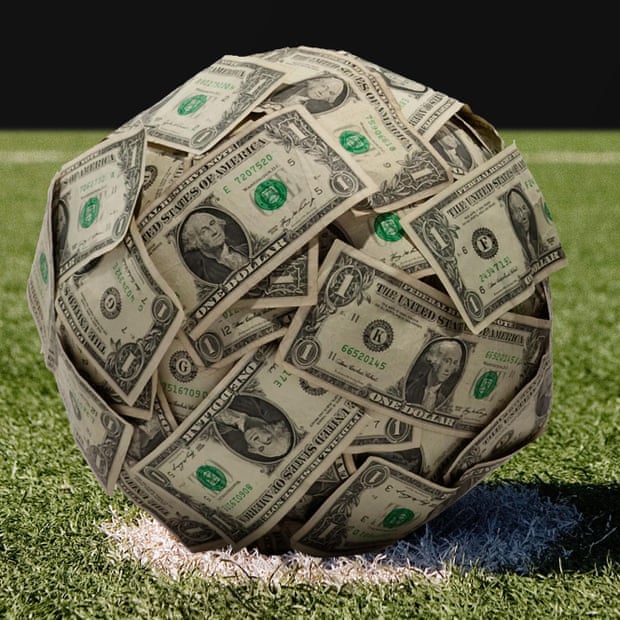 Morning everyone. So this still-tainted and still-basically-unjustifiable World Cup has nonetheless thrown up the juiciest of finals after France sealed a second consecutive final place with a 2-0 win over Morocco in what, for my money, was one of the games of the tournament, and one whose scoreline didn't reflect Morocco's sparkling contribution. But France have that air of a team destined to win even when they're not doing much, and in the reinvented Antoine Griezmann have perhaps the best player of these finals. The final is preposterously hard to call, with intriguing battles all over the place and certainly deserves more than to be reduced to a face-off between the two Qatar-employed superstars spearheading the respective sides' attacks.
Our writers who were there have much to say about it all. So here's Jacob Steinberg posing the question as to whether France are any cop:
Barney Ronay on that man Griezmann:
David Hytner's match report:
Today's Daily Briefing:
And you can listen to Max and the crew chewing it over here: